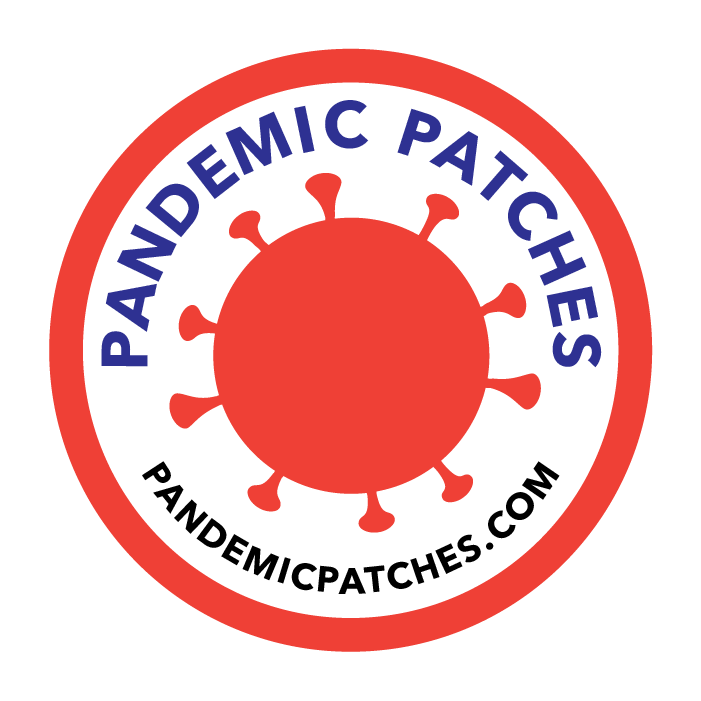 PANDEMIC PATCHES!!
Haven't we earned them? Locked in, cooped up, getting fat and pasty, we are heroes! Getting through each day at home, for the greater good, is an achievement. Growing your garden, sewing masks, staying married. You are a marvel.

Buy them for yourself, send them to your friends (and support the Post Office). Collect them all!
Patches are 2 inches round. Sew them on your old sash, an apron, denim jacket, overalls, jeans, oh… you get it.
Just want to add a little levity to some very stressful times.
Incidentally, these are great as ornaments. No, really. I just taped a hook to the back and voilá! Send them to a friend you haven't seen in a while. A sweet, little hello.
In stock patches will ship immediately. Currently in stock: Cast Iron Pizzaiolo, Clorox Queen, Covid-19 Pounds, Dutch Baby Maker, Made Shallot Pasta, No Knead Bread Maker, Shaved Something, Sourdough Mother, Victory Gardener (celery), Victory Gardener (420), Wore A Bra.
Backordered patches will be mailed out by December 16.
This is ephemeral, hurry.
For questions, requests, custom patches and bulk pricing, email [email protected]
Tag us @pandemicpatches or email a photo to [email protected]
#pandemicpatches #pandemicpatch #pandemic #covid19 #achievementpatch #meritbadge #victorygarden #quarantinebirthday #quarantinecut #sourdoughmother #showeredsometimes #shavedsomething #shallotpasta #worepants #woreabra #sewedmasks #stillmarried #huntergatherer #hoardersredemption #zoomhappyhour #dutchbaby #dishwashingdiva #covid19pounds #cloroxqueen #castironpizza #nokneadbread #adoptedbestfriend #homeschoolhero #essentialworker